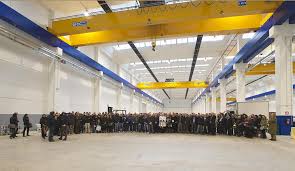 Launch of Ingenuus Website
10 Apr, 2015
Ingenuus President and CEO Mr. Vivek Prasad launched its new website in Silicon Valley in Fermont California. While speaking at a function marked for this occasion with gathering of Ingenuus shareholders and other staff, Mr. Prasad explained how the company is making progress in increasing its customer base. Almost 3-4 customers are being added every quarter and he stressed upon the need to double it in next financial year.
He also explained to set up a dedicated 24 x 7 x 365 customer support center for growing customer base across the globe. Ingenuus is making a good inroads in Asia Pacific especially in India under the guidance of Mr. Ranjan Bajaj who took over its operation around six months back. Ingenuus follows the policy of introducing new technological advancement and releases it new version before customers asking for it. He also explained how the dedicated R & D team of Ingenuus is working round the clock to ensure such actions before it is desired by the customers.
Mr. Vivek Prasad also explained the salient features and improvements made in the new website and dealt upon the need to update it on a regular basis based on feedback of the existing customers as well as other prospective buyers of Ingenuus products.
Back