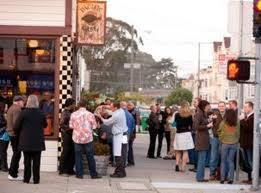 INGENUUS announces opening of its India Office to cater to its Indian subcontinent clients
25 Feb, 2015
Ingenuus launched its Indian Operations amidst plans to expand globally. After having a successful run of 17 years since 1998, Mr. Vivek Prasad, President & CEO of Ingenuus Software, announced the start of its Indian operations on 1st November 2014. While addressing a group of people in Gurgaon recently, he reaffirmed his commitment to cater to large corporate and public sector organisations to make them more efficient. Ingenuus software represents R&D investment of more than USD 55 million.
The Ingenuus product suite is designed to automate existing corporate processes and manage company-wide documents and product data. The ease and speed of deploying our software will make Ingenuus a compelling choice in the Indian Market, Vivek explained. He also touched upon the success stories of USA customers in various sectors, especially in the fields of aerospace, defence, and contract manufacturing. He also highlighted the salient features of Ingenuus and how it combines three technologies, namely, Business Process Management (BPM), Enterprise Content Management (ECM) and Enterprise Application Integration (EAI). Most Ingenuus BPM implementations are completed in 2 weeks or less with no coding required. This configurability also enables process owners to modify the process definitions themselves so that any continuous improvement efforts can be rolled out quickly. As a result, customers are getting Return on Investment (ROI) in less than a year.
He introduced Mr. Ranjan Bajaj to the people present at the gathering and said that he will be responsible for spearheading Indian subcontinent sales and marketing effort for Ingenuus Inc. Mr. Ranjan Bajaj – Director, Sales (India Operations) has over 25 years of technology development, sales, and marketing experience. Ranjan has worked with various software companies in USA, UK, Germany Middle East including Microsoft Inc. and Imany Inc. to name a few and has previously held senior position in business development with Japanese and USA MNC's.
The company plans to opens up new offices in Colombo, Dubai, Bangkok and Singapore by the end of Fiscal year 2016. The meeting ended with Mr. Ranjan Bajaj explaining his strategy to market Ingenuus product in Indian subcontinent and presenting a vote of thanks to the chair.
Back