Ingenuity Engine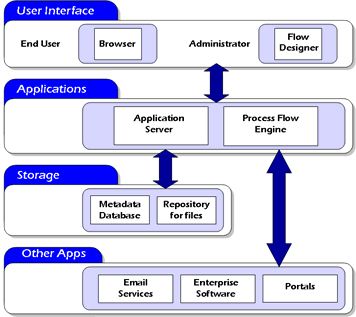 The Ingenuity Engine powers the Process Orchestrator. It acts behind the scenes to bring together all the necessary components that make the Process Orchestrator so powerful.
Administrator
The Administrator tool provides the ability to manage the parameters of the system such as users, data repositories, etc. There is no need to purchase a separate document management system because Ingenuus has one integrated into the Ingenuity Engine. It manages files under revision control and other files such as attachments or links.
Email Integration
Alerts can be generated during the process for activities that are late, up to 9 levels. Alerts are configurable templates that are sent via your company's standard MAPI and SMTP compliant mail system.