BOM Manager
Bill of Material Manager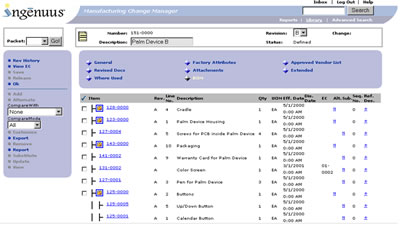 Utilizing the document repository, Ingenuus creates a bill of material interoperability area where bill of material from ERP is linked with document information, such as CAD files. They are then treated as a single entity allowing you to more easily manage changes and updates.
Engineering change orders, notices, and requests can be managed electronically via the web increasing collaboration and reducing costs. Change Control meetings can be reduced or eliminated. Redlines and markups are also included. Changes are highlighted for quick and easy review and approval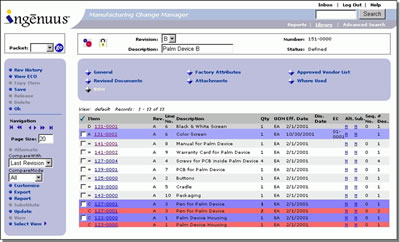 Approved changes are automatically uploaded to your ERP, and document changes are routed to the appropriate people. Using BPMplus, you can validate that changes are accepted by sub-contractors, eliminating errors and improving collaboration.